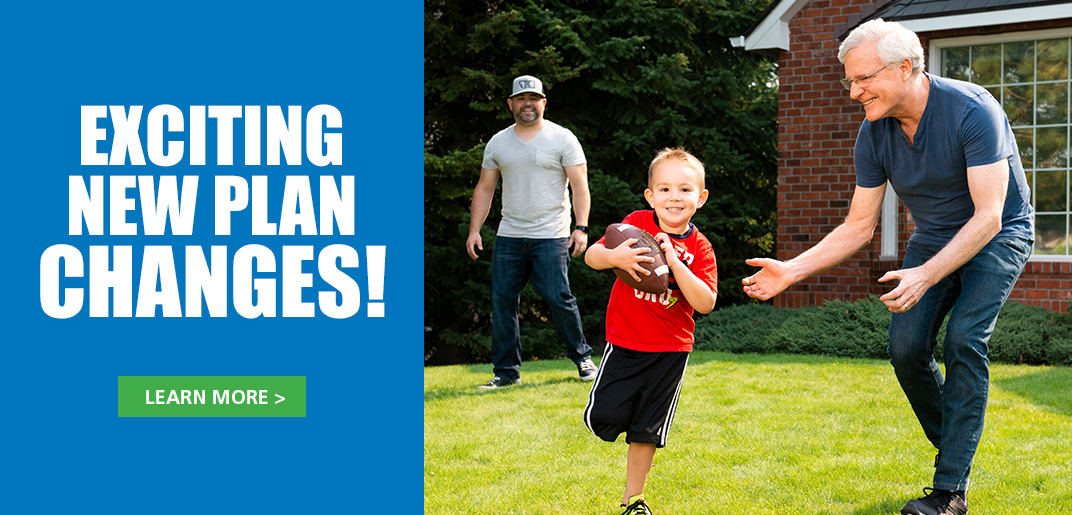 Being a parent comes along with cuts and bruises, spilled milk, sleepless nights, laughter and tears, uncertainties, and a whole lot of love. But with Achieve Montana, Montana's 529 plan, saving for your child's college education is simple. Our investment options are designed for tax benefits now and college savings for the future. Because you have other things to worry about right now – like enjoying every moment.
Investment Choices to Suit Your Needs

No single strategy meets everyone's needs. That's why Achieve Montana lets you choose from a range of investment options that invest in mutual funds and other investments from The Vanguard Group, Inc., a leader in low-cost mutual funds, Dimensional Fund Advisors LP, an innovator in building investment solutions based on the science of capital markets, and a guaranteed investment account from New York Life Insurance Company. Learn more.

Programs to help you save more

Ugift® and Upromise® are two innovative programs that can help you boost your college savings. Learn more.


Tax Reform Update

The State of Montana is now assessing the potential impact of the Tax Cuts and Jobs Act as it relates to education savings. We will continue to update our website as more information becomes available. Learn more.

To learn more about Achieve Montana, click on the appropriate link below.