[vc_row][vc_column][vc_empty_space height="8px"][/vc_column][/vc_row][vc_row full_width="stretch_row" content_placement="middle" css=".vc_custom_1616604251226{background-image: url(https://achievemontana.com/wp-content/uploads/2020/03/about-subheader-bg.jpg?id=1299) !important;}"][vc_column offset="vc_hidden-xs"][vc_column_text css=".vc_custom_1587137116483{padding-top: 50px !important;padding-bottom: 40px !important;}"]
About Us
[/vc_column_text][/vc_column][/vc_row][vc_row full_width="stretch_row" content_placement="middle" css=".vc_custom_1616604259951{margin-top: -11px !important;background-image: url(https://achievemontana.com/wp-content/uploads/2020/03/about-subheader-bg.jpg?id=1299) !important;}"][vc_column offset="vc_hidden-lg vc_hidden-md vc_hidden-sm" css=".vc_custom_1613155797631{margin-top: -11px !important;}"][vc_column_text css=".vc_custom_1587162672025{padding-top: 10px !important;}"]
About
Us
[/vc_column_text][/vc_column][/vc_row][vc_row full_width="stretch_row" content_placement="middle" css=".vc_custom_1612476638123{padding-top: 48px !important;}"][vc_column css_animation="none"][vc_column_text css_animation="slideInLeft"]
529 College Savings Plan and Military Families
[/vc_column_text][/vc_column][/vc_row][vc_row][vc_column][vc_column_text css_animation="fadeInUp"]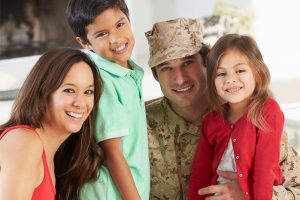 Whether you are an active member of the military or a retired veteran and looking for the best college saving plan for your family, there are several opportunities to help you succeed.
Your GI Bill can be transferred entirely, split between dependents, or divided between the service member and dependents. This offers greater flexibility when planning for future education. Since the GI Bill benefits may not cover all higher education expenses, a great complement to your GI Bill is saving for your or a loved one's education plan with Achieve Montana. You can use the money saved in your Achieve Montana account to pay for fees, books, and other expenses the GI Bill might not cover. Use the GI Bill® Comparison Tool to see where you may have out of pocket expenses.
More information on the GI Bill benefits can be found at https://www.va.gov/education/about-gi-bill-benefits/.
Achieve Montana is a Section 529 qualified tuition program (529 plan) and is a key part of any family's efforts to support their children's future dreams and goals. The money saved in this tax-advantaged program can be used to help pay for tuition, fees, books, as well as certain room and board costs, for schools in Montana as well as eligible schools across the U.S. Funds can be used at eligible two- and four-year schools, trade and technical institutes, and even graduate schools.[/vc_column_text][/vc_column][/vc_row][vc_row][vc_column][vc_separator color="custom" css_animation="slideInUp" accent_color="#b5b5b5″][/vc_column][/vc_row]