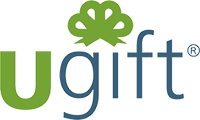 Ugift® is an easy, free-to-use service that lets family and friends make the meaningful gift of money toward your student's education. It's hassle-free: Gift contributions can be made online or by check. The contributions are coded to go to your Achieve Montana account, so there's no extra paperwork for you. And unlike many other gifting programs, gift givers don't have to join, register, or pay a service fee.

Boost your college savings
Upromise® is a free service that helps families save for college. Upromise provides unique opportunities for members to earn cash back rewards for everyday activities such as shopping, dining, paying with the Upromise® Mastercard® and more. Rewards are automatically deposited as contributions to your Achieve Montana account when you reach $50 in rewards.
Join Upromise for free today:
Earn $5.29 in bonus rewards when you open a new Upromise account.
Earn an additional $25 in bonus rewards when you link your first Achieve Montana account.
Earn additional rewards continuously by shopping online through Upromise.com and dining at over 10,000 restaurants nationwide.